Hulk - Marvel Comics Series
Learn about Frank Cho's work on the Marvel Comics Hulk series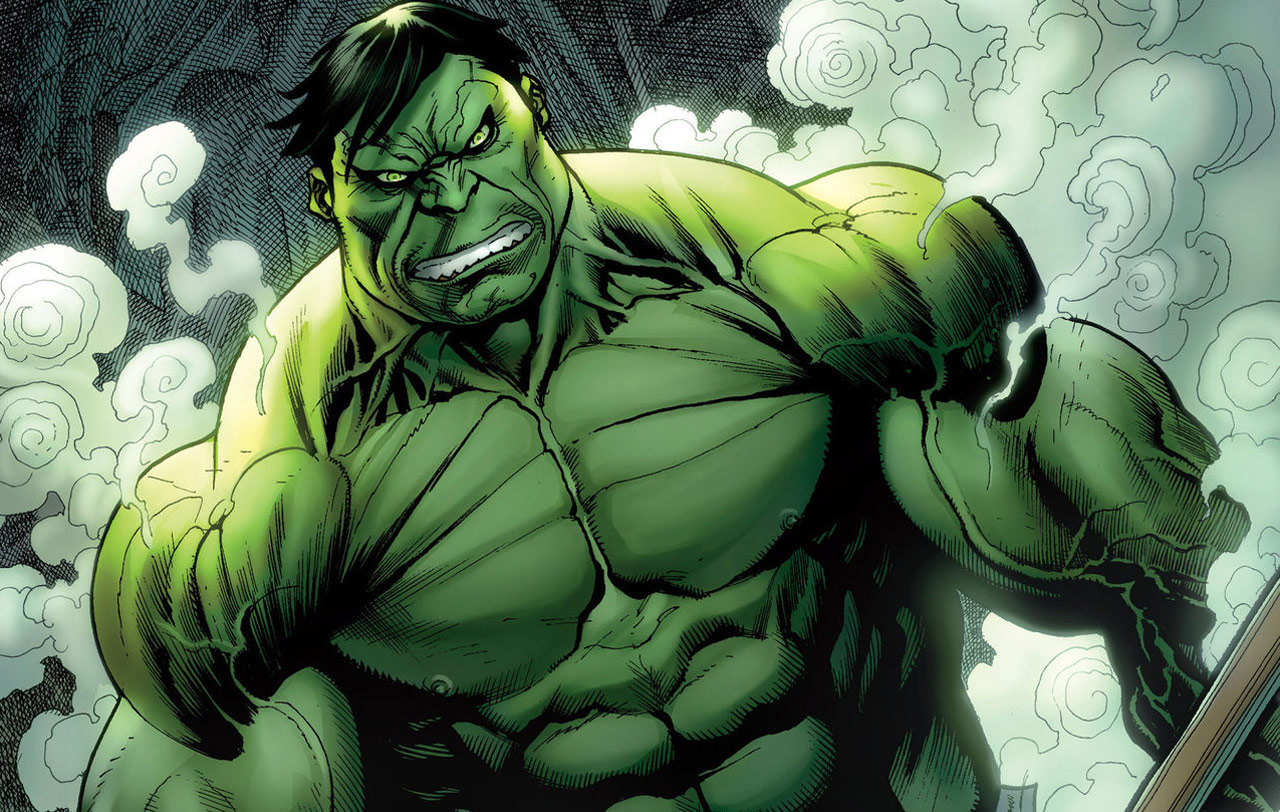 About Hulk from Marvel Comics
Frank Cho is one of the more accomplished illustrators to have ever worked on Marvel Comics. Over the years, he has worked on a number covers and has also dine interior illustrations for comics like Spider-Man and the Hulk. In Cho's early career with Marvel, he did many of the covers for hit series. In 2008 and 2009, Cho worked with Marvel in the Hulk, volume 3. He illustrated issues 7 through 9. While his work with the Hulk was not long, he definitely made his mark and his huge success with other series has lead to an extraordinary adventure, bringing the Hulk back in a form that has never been seen before. Gone are the classic Hulk days. Cho has teamed up with writer and creator Greg Pak to create a new and improved Hulk that will soon be on the shelves everywhere.
Frank Cho is still working with Marvel and 2015 will be a huge year. The Hulk will return with a new and awesome series in the fall of 2015 and will be written by Greg Pak and illustrated by Frank Cho. In the new series, the Marvel Universe will find a new giant and it is not Bruce Banner. The new Hulk character will be like never before. The new series will be called The Totally Awesome Hulk and though no one knows who the new Hulk is at this time, readers are preparing for another thrilling adventure illustrated by Cho. The title is slated to be packed with hubris and hyperbole and the art is incredible.
When Cho was offered the new Hulk series, he initially thought Marvel would be creating a She-Hulk. Since Cho has focused on the development of female characters over the years, this assignment came as a surprise. Partnered with Greg Pak, Cho will rebuild the Hulk from the ground up. The thing that will make the new Hulk more enjoyable is the addition of humour to the series. The series will have high levels of action and will be riddled with humour and many enjoyable characters.
With the true identity of the new Hulk to be revealed when the book is released, readers are anticipating another hit comic from Marvel. Based on a classic character that is new and improved, readers will benefit from the stellar artwork from Cho as well as unique story lines, great Hulk abilities and endless action, all things that create a successful character and a successful series.
Cho has the expertise and talent to make this new Hulk a huge success and with creation already under way, readers are anticipating the release of the new book. Marvel is thrilled to have Cho as the head illustrator and combined with the creative talents of Greg Pak, the Totally Awesome Hulk will be sure to be a winner and will be a top read for any classic Hulk fan.