Shanna the She-Devil - Marvel Comics
Learn about Frank Cho's work on the Shanna the She-Devil Marvel Comics series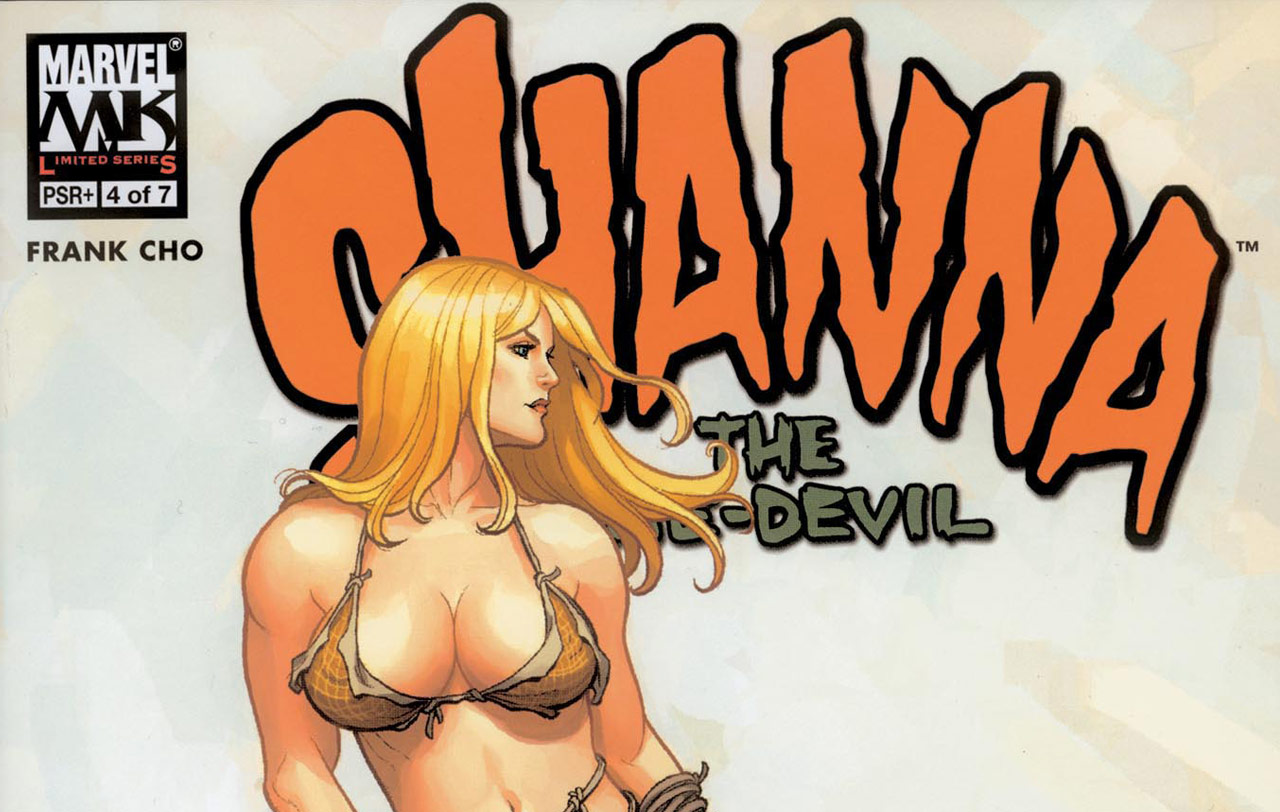 About Shanna the She-Devil from Marvel Comics
Published by Marvel Comics and created by Carole Seuling, Shanna the She-Devil is a fictional jungle character that is considered to be one of the sexiest women in the comic book world. Shanna the She-Devil was created to attract the female audience and she was created to appeal to readers who were fans of other jungle queens, like Sheena. With the work of artist George Tuska, Seuling created Shanna, the lead character. In the first issue, Steve Gerber supplied dialogue for the issue, which was his first assignment with Marvel Comics.
The initial series only ran for five issues between 1972 and 1973 and the character later made guest appearances in other comic series. In 1975, Shanna was the star again in two solo stories in Savage Tales. Shanna became known as one of the comic book female icons, with amazing agility and power. She was a trained veterinarian and could get close to wild animals. Shanna was a great hunter and tracker and was also a fighter, with much experience with bows, spears and knives. With Olympic athlete skills, her speed, determination and abilities made her an icon with female comic book readers.
After years following Shanna's initial appearance in comic books, she was reborn with Frank Cho's work in 2005, when he created a new Shanna character to star in a seven issue series, Shanna the She-Devil Volume 2. The new and improved Shanna character was the result of a genetic experiment and she was blessed with superhuman agility and strength. The series was due to be released under Marvel's MAX imprint, for mature readers, but it was reworked with Cho having to eliminate nudity before it would be published. The series ran with a PSR+ rating for the first four issues and a Parental Advisory rating for the remaining issues.
This version of Shanna was so well embraced that the character was later featured in a four issue series, Shanna the She-Devil: Survival of the Fittest, which was published in 2007. This series was written by Justin Gray and James Palmiotti. Cho did no work on this series at all.
The small series that Cho worked on was very successful. The story line was intriguing and the illustrations were amazing. Cho showed the world again that he is a master comic book artist and creator and with the regeneration of Shanna, readers found a new love for an old character. The newly designed character was bold and beautiful, appealing to today's readers. While the series was a short lived one, Cho did an amazing job with the creation of a powerful, yet lovable character that many female readers could relate to. Due to Cho's talents, Shanna has never looked this good and with a new genetic disposition, she took on exciting roles in the short miniseries. Cho, the mastermind of comic art was nothing short of a success with his alternative offering of a classic character.